Mamu Tropical Skywalk Admission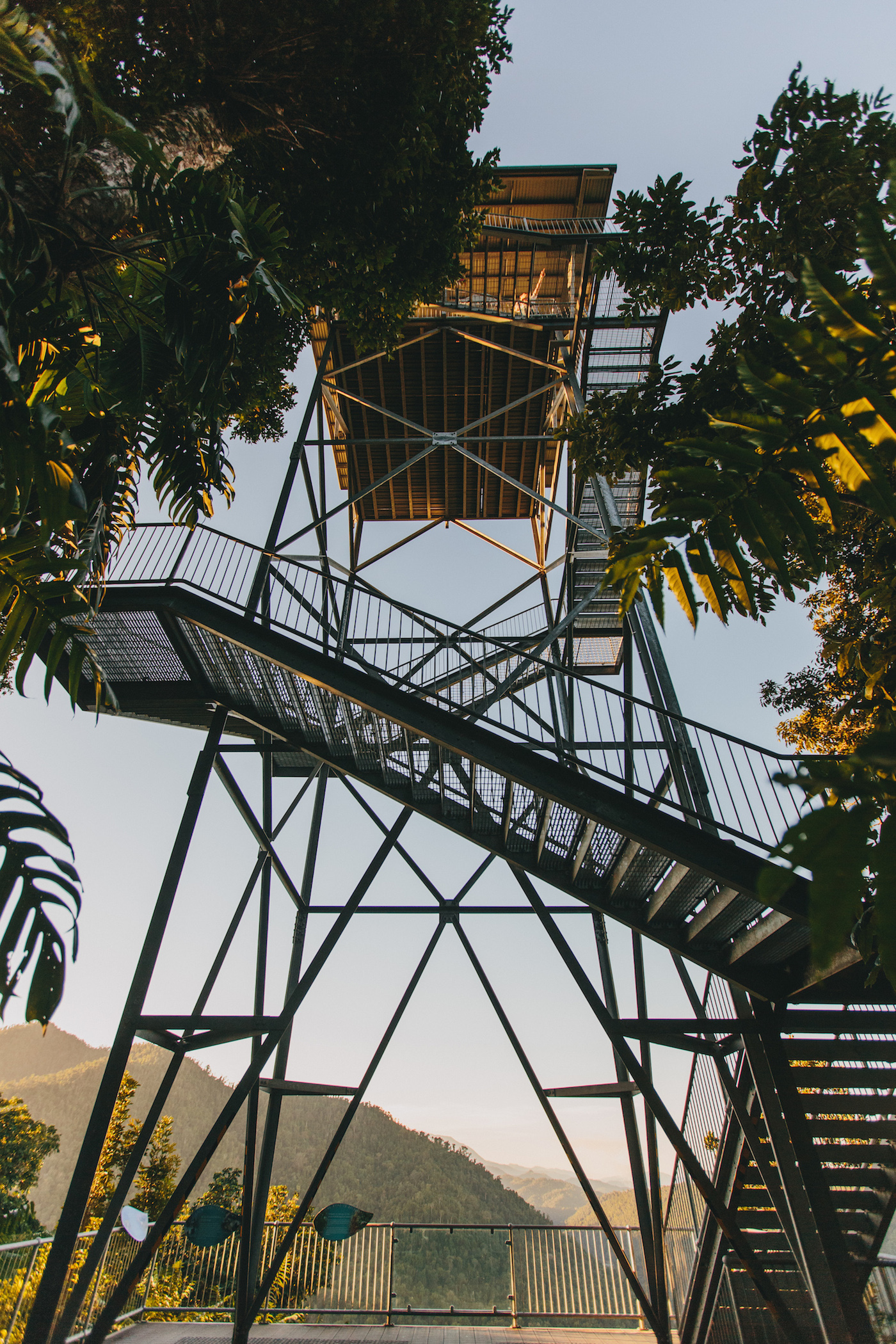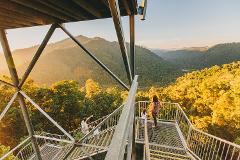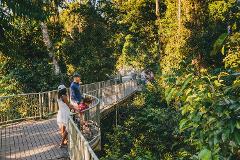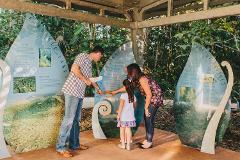 Duration: 2 Hours (approx.)
Product code: MTS
**If you wish to make a booking for today, please book for tomorrow and write "booking for today" in the special requirements field.

The Mamu Skywalk allows visitors to explore the rainforest from the forest floor to the canopy, in comfort and safety. The Skywalk passes through one of the largest-remaining continuous stands of complex vine forest on basalt soils in the Wet Tropics.
Enjoy close-up views of rainforest plants, insects and birds, and take in sweeping vistas. Information signs tell of the rainforest's complex web of life and the rich culture and history of the area.
Audio guides provided in 8 languages. This wheelchair and stroller friendly attraction offers light refreshments for sale.
* * *
中文簡介
**顧客如要訂購即日門票,訂購時請在月曆上點擊你要前往當天的之後一天,然後在"Special requirement field"上寫"Booking for today"
。

陸地上的大堡礁 - 瑪姆雨林天空步道 (開放時間: 9.30am - 5.30pm ; 最後入場時間: 4.30pm)
瑪姆雨林天空步道是世界上最古老熱帶雨林之一。擁有會晃動的懸臂樑、最環保的天空步道和高37米的觀景台俯瞰雨林景色。提供中文語音導覽,介紹當地原住民歷史、雨林生態過程和雨林與人類之間共存的微妙關係。是一個有歷史、有生命、有靈魂的熱帶雨林。是陸地上的大堡礁,深度遊的最佳選擇。
嬰兒車和輪椅適用於所有步道上 (觀景台最高平台除外)。
注意事項
以上門票不包括旅遊車接駁服務,遊客需要自行開車或尋找公共交通工具前往景點。遊客如無法自行開車到達,可以考慮參加從凱恩斯出發的旅行團前往天空步道。如需要更多旅行團資料,請致電
07 4065 0000詢問。
日本語訳
**当日のチケットをお買い求めのお客様は、明日の日付を選択してご購入ください。
その後1番下の"Special requirement"の欄に、"booking for today"とご記入ください。
マムートロピカルスカイウォーク
マムートロピカルスカイウォークは、世界遺産登録エリア内に位置する遊歩道です。
世界最古の森の中を歩くだけでなく、高架歩道や地上37mタワーに登り、様々な高さから熱帯雨林をお楽しみ頂けます。
オーディオガイドを受け取り、目で見るだけではわからない熱帯雨林の世界を発見しましょう。(日本語有り)
注意事項
このチケットは、マムートロピカルスカイウォークの入場券です。
送迎付きのツアーではありませんので、スカイウォークまではご自身の運転でお越し下さい。
送迎付きのツアーにご参加希望のお客様は、各ツアー催行会社にお問い合わせ下さい。