Combined Paronella Park / Mamu Tropical Skywalk Admissions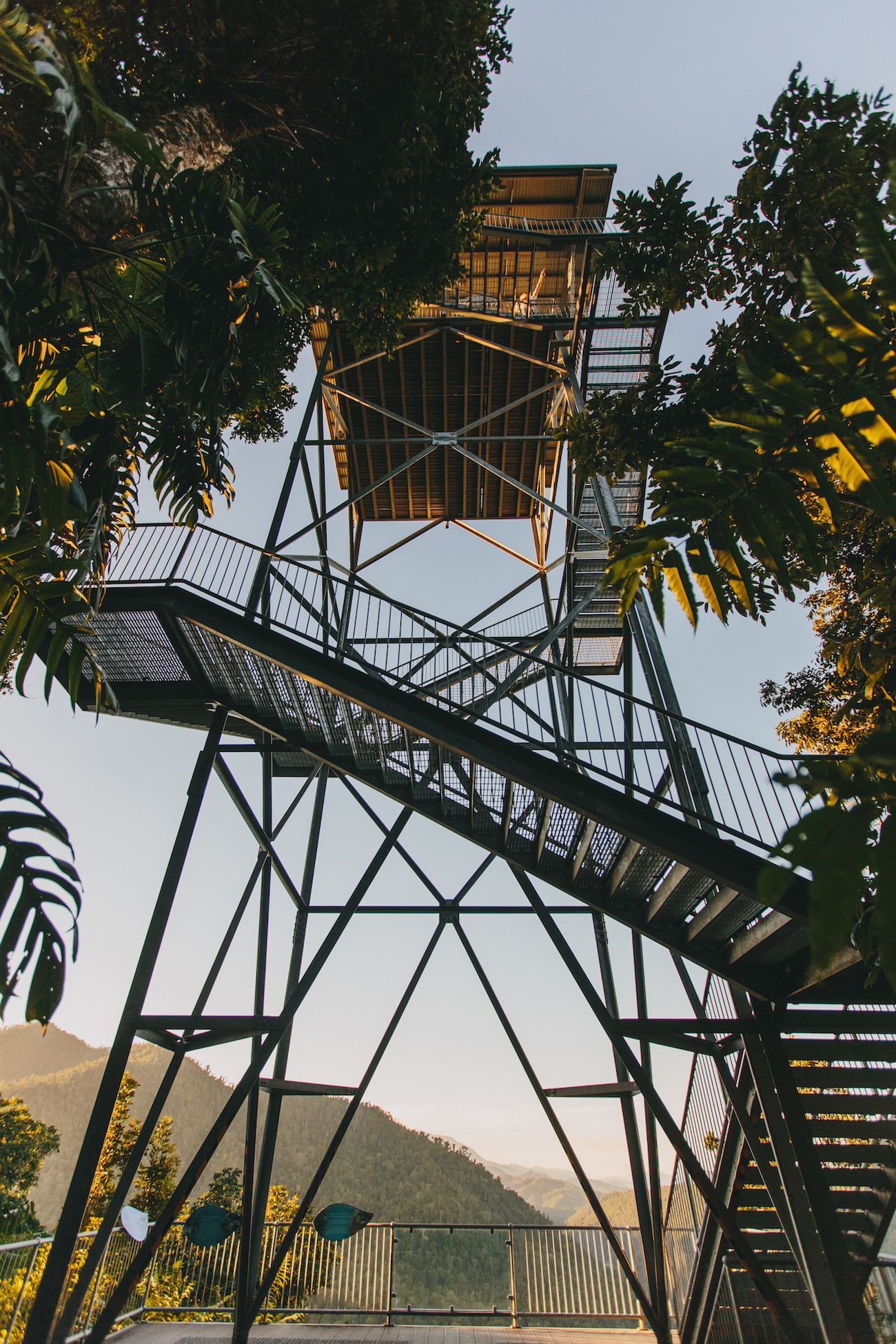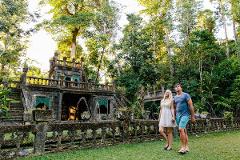 Duration: 5 Hours (approx.)
Product code: MTS/PP
**If you wish to make a booking for today, please book for tomorrow and write "booking for today" in the special requirements field.
**Please present your photo ID and the Credit Card used to make this booking to redeem your tickets.

Enjoy the two premium experiences south of Cairns.

At Mamu Tropical Skywalk, listen to the stories of the original Indigenous peoples of the rainforest and the early European settlers, whilst enjoying the scenic majesty of it's world heritage location. Audio guides provided in 8 languages. This wheelchair and stroller friendly attraction offers light refreshments for sale.

Then proceed to Paronella Park, a short 30 minute drive from the Skywalk, and join a 45 minute guided tour telling the story of one of our innovative early settlers, Jose Paronella. Spend the rest of your time strolling the avenues and learning about the flora and fauna with our comprehensive Botanical Guide. Join a Hydro tour, lunch at the Cafe on the Deck, feed the fish, cross the suspension bridge above the falls, or stroll 200 metres up the road to the wonderful Mena Creek Hotel for lunch or a cool drink.

Stay on and join the Darkness Falls Tour, or bring your tent or van and stay the night. Cabins also available. (bookings essential for the van park and cabins - phone the office on 07 4065 0000).

A great day out!


NB- Cancellation fee of 15% applies to all booking cancellations.

* * *


中文簡介
**顧客如要訂購即日門票,訂購時請在月曆上點擊你要前往當天的之後一天,然後在"Special requirement field"上寫"Booking for today"。
完美一天遊!帕羅尼拉公園和瑪姆雨林天空步道
瑪姆雨林天空步道 (開放時間: 9.30am - 5.30pm ; 最後入場時間: 4.30pm)
瑪姆雨林天空步道是世界上最古老熱帶雨林之一。擁有會晃動的懸臂樑、最環保的天空步道和高37米的觀景台俯瞰雨林景色。提供中文語音導覽,介紹當地原住民歷史、雨林生態過程和雨林與人類之間共存的微妙關係。是一個有歷史、有生命、有靈魂的熱帶雨林。是陸地上的大堡礁,深度遊的最佳選擇。
嬰兒車和輪椅適用於所有步道上 (觀景台最高平台除外)。售票亭有販賣簡單小吃和紀念品。
一段旅程的結束是另一段旅程的開始,離天空步道只要30分鐘的路程你將會體驗不一樣的歷史文化 – 帕羅尼拉公園。
帕羅尼拉公園 (開放時間: 9am - 7.30pm ; 最後入場時間: 6.15pm)

每個人都有夢想,但大部份人都把夢想遺忘。45分鐘的日間導覽帶你參觀西班牙人荷西.帕羅尼拉為夢想而建造的城堡公園,站在樹林大道體會「人因夢想而偉大」的意義,喚醒你心中的夢;晚上一小時的夜間導覽,園中的瀑布、城堡更會點燈,在城堡前輕放音樂,感受夜遊城堡的浪漫氛圍。
門票含中文導覽、一晚露營營地住宿 (帳篷等工具需自備)、兩年通行証、3小時免費wifi和植物指南。
餐飲選擇
公園內設有咖啡廳(開放時間: 9am-6pm),提供簡單餐點;離公園200米有美納溪畔鄉村酒店(開放時間: 12pm-8pm),提供道地澳洲美食,再點一杯冰凍啤酒,為豐富的一天畫上完美句點。
注意事項
門票不包括旅遊車接駁服務,遊客需要自行開車或尋找公共交通工具前往景點。遊客如無法自行開車到達,可以考慮參加從凱恩斯出發的旅行團前往公園。詳情請參考帕羅尼拉公園官方網站中文版的「如何前往」。
日本語訳
**当日のチケットをお買い求めのお客様は、明日の日付を選択してご購入ください。
その後1番下の"Special requirement"の欄に、"booking for today"とご記入ください。
南ケアンズ満喫!パロネラパークとスカイウォークの2パークパス。
マムートロピカルスカイウォーク
マムートロピカルスカイウォークは、世界遺産登録エリア内に位置する遊歩道です。
世界最古の森の中を歩くだけでなく、高架歩道や地上37mタワーに登り、様々な高さから熱帯雨林をお楽しみ頂けます。
オーディオガイドを受け取り、目で見るだけではわからない熱帯雨林の世界を発見しましょう。(日本語有り)
パロネラパーク
スカイウォークから車で約30分。小さな頃から『自分のお城が欲しい』と夢を見た少年が、自分で夢を叶えた場所・パロネラパーク。
園内では、創設者の夢の続きを巡るガイドツアーにご参加いただけます(日本語有り)。
美しい自然に囲まれた園内を回るデイツアー 、(11am, 2pm, 4.30pm (通年) + 1pm, 3.30pm (8.9月)) ライトアップされた幻想的な古城や滝を回るライトアップツアー(約1時間/1日1回)があります。
お食事
Café on
the Deck(パロネラパーク園内)9am-6pm   サンドイッチ、コーヒー、軽食
Mena
Creek Hotel (パロネラパークから200m) 12am-8pm ステーキ、ハンバーガー、フィッシュアンドチップス
キャラバンパーク
パロネラパーク内にあるキャラバンパークにて、一泊無料でキャンプができます。
トイレ、シャワー、BBQ設備完備。キャラバンで来るか、テントをご持参ください。(要予約)
注意事項
このチケットは、スカイウォークとパロネラパークの入場券です。

送迎付きのツアーではありませんので、パークまではご自身の運転でお越し下さい。
送迎付きのツアーにご参加希望のお客様は、各ツアー催行会社にお問い合わせ下さい。